Fulshear Run Farm & Vineyard Faire
×
×
Pop-Up Supper with Monica Pope & Friends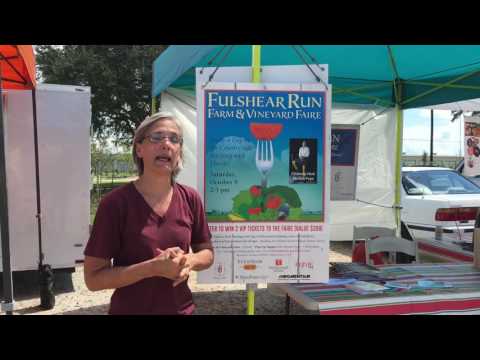 A day in the countryside bursting with flavor! Fulshear Run presents the premier Farm & Vineyard Faire on Saturday, October 8 where lovers of savory fare and wines will spend the afternoon sipping and strolling under a canopy of oaks.
Chaired by April and Doug Konopka, the Faire will feature top chefs presenting special tastings of gourmet foods prepared with the freshest of ingredients; food pairings with fine wines and craft beers; cooking demonstrations; seminars; and a melange of entertainment.
Following the Faire, special guests will enjoy one of the most unique dining experiences of the season with Monica Pope, celebrity chef from Bravo's "Top Chef Masters." Monica has gained widespread popularity for her passionate farm-to-table cooking style at Sparrow Bar + Cookshop and Beaver's in Houston.
For the Pop-Up Supper (5:30 to 8:30 p.m.), Monica will join forces with chefs Bart Black and Kiran Verma to create a distinct, stylized menu—locally sourced and delicious. Fine Napa Valley wines will be thoughtfully paired with the dishes. Guests will enjoy al fresco dining under a festive setting and live entertainment.
Proceeds benefit the Fulshear Farmer's Market and Arts Fulshear.
Tickets are $40 in advance, $100 for VIP and $175 to attend the Pop-Up Supper with Monica Pope & Friends—click here to purchase.
For more information, please visit here or contact Denzil Hollingsworth at 713.864.2660 ext. 4 or info@farmandvineyardfaire.com.
PRIME Living magazine is honored to be a sponsor and supporter of the Fulshear Run Farm & Vineyard Faire. Complimentary copies of PRIME will be available for the guests at this event.